See on Scoop.it – Michigan Chapter Alliance for Community Media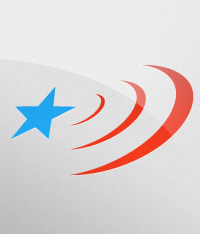 The Wall Street Journal reports that Federal Communications Commission Chairman Julius Genachowski will announce on Friday that he will step down from his position as head of the agency.
Free Press President and CEO Craig Aaron made the following statement:
"When Julius Genachowski took office, there were high hopes that he would use his powerful position to promote the public interest. But instead of acting as the people's champion, he's catered to corporate interests. His tenure has been marked by wavering and caving rather than the strong leadership so needed at this crucial agency.
"Though President Obama promised his FCC chairman would not continue the Bush administration's failed media ownership policies, Genachowski offered the exact same broken ideas that Bush's two chairmen pushed. He never faced the public and ignored the overwhelming opposition to his plans.
"Genachowski claimed broadband was his agency's top priority, but he stood by as prices rose and competition dwindled. He claimed to be a staunch defender of the open Internet, but his Net Neutrality policies are full of loopholes and offer no guarantee that the FCC will be able to protect consumers from corporate abuse in the future.
"While there were a few bright moments during the Genachowski years — including the agency's opposition to the AT&T/T-Mobile merger and the push for more online transparency from broadcasters — the chairman squandered many more opportunities at critical junctures.
"We urge President Obama to nominate a successor who will enact policies that foster real competition, protect diversity and amplify local voices."
— original post at http://www.freepress.net/press-release/103103/fcc-chairman-genachowski-step-down —
See on www.freepress.net